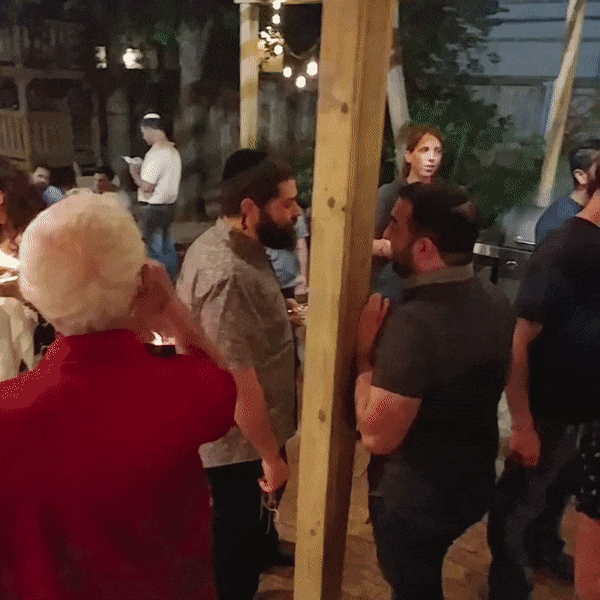 What a wonderful Lag Bomer with the Wednesday real Texas BBQ, Jazz and Young Professionals! What a great evening!
Kids had a great time at the Thursday community Lag Bomer at Godwin Park, serious basketball, running jumping and of course food! :)
Cinco de Shabbat is here! First Fridays for Young Professionals with a Mexican theme. Which part of the menu talks to you most? Is it the Salad Taco Bowl? Or will it be the award winning chili? Fajitas? www.yjphouston.org/events/cincoshabbat
We have a few FCYA seats left and still accepting reservations for the Circle Gala on Sunday at noon honoring Batami Baskin and the FCYA committee. Get in on that action and support young adults with special needs! www.circlegala.com
Save the dates for Shavuos, weekend of May 18-21! All night learning "JEP Shavuot" on Sat. night and 10 Commandments on Sunday! Apply to present on Sat night and / register for Shavuos party at www.chabaduptown.org/shavuotschedule
---
5 Powerful Insights From the Rebbe - Emor
Enjoy four short thoughts and a video adapted from the teachings of the Lubavitcher Rebbe on Parshat Emor. more...
---
Shabbos Parshas Emor
Friday, May 4
Services at 7:30 pm | RSVP for First Fridays Cinco de Shabbat Dinner
Candle Lighting at 7:43 pm
Shabbos, May 5
Chassidus at 9:00 am
Services at 10 am
Followed by Shabbos Kiddush sponsored by Guitel & Moshe Melnik marking the yartzeit of her mother, Nancy Esther Bas Elsa, a"h
Mincha at 7:45 pm
Ethics of our Fathers, Ch. 4
Maariv, Havdalla & Shabbos Ends at 8:40 pm
Living Torah
Sunday, May 6 - Shacharis at 8:30 am, Followed by the real BLT = Bagels, Lox & Tefillin
Monday, May 7 - Shacharis at 6:45 am
Thursday, May 10- Shacharis at 6:45 am
Have a good Shabbos!
Rabbi Chaim & Chanie