Watch this recap of Purim with Chabad of Uptown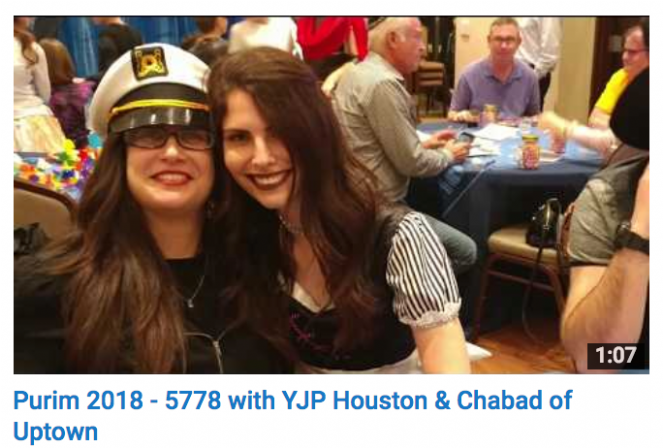 So many exciting things happening this Shabbos!
It is Shabbos mevarchim when we bless the new month of Nissan, the month of redemption
It is Shabbos Chazak, when we complete the book of Shemos / Exodus with great fanfare
We take out a second Torah to read Parshas Parah, the red heifer, in preparation for the Pesach sacrifice
---
NOW TAKING PESACH SEDER RESERVATIONS! The Seder is filling up! We are now taking reservations at www.chabaduptown.org/seder. Complete schedule at www.chabaduptown.org/pesachschedule
---
We wish heartfelt condolences to Shlomi Ben Hamo on the passing of his father Yosef in Israel. Shiva is being observed until Wednesday morning Shiva Visitation Hours: Friday: 10 am-1:30 pm, Saturday: 7:30-9:30 pm, Sunday-Tuesday: 10am-1:30 pm and 7:30-9:30 pm. Reply to email for address.
---

PARSHA: Three Types of Community
A shattered people must be rebuilt. How does Moses proceed? more...
---
Shabbos Mevarchim, Chazak, Parshas Vayakhel-Pekudei & Parah!
Friday, March 9
Candle Lighting & Mincha at 6:08 pm
Services at 6:30 pm | RSVP for Shabbat Dinner
Shabbos, March 10
Shabbos Mevarchim Tehillim at 8:30 am
Services at 10 am | Chazak & Special Reading of Parshas Parah
Followed by Shabbos Kiddush sponsored by Ron Roseman marking his father's yartzeit, Chaim Moshe ben Avraham, a"h, on 23 Adar.
Mincha at 6:10 pm
Maariv, Havdalla & Shabbos Ends at 7:02 pm
Living Torah
CHANGE YOUR CLOCKS! Spring Forward One Hour.
Sunday, March 11 - Shacharis at 8:30 am, Followed by the real BLT = Bagels, Lox & Tefillin
Monday, March 12 - Shacharis at 6:45 am
Thursday, March 15 - Shacharis at 6:45 am
Have a good Shabbos!
Rabbi Chaim & Chanie