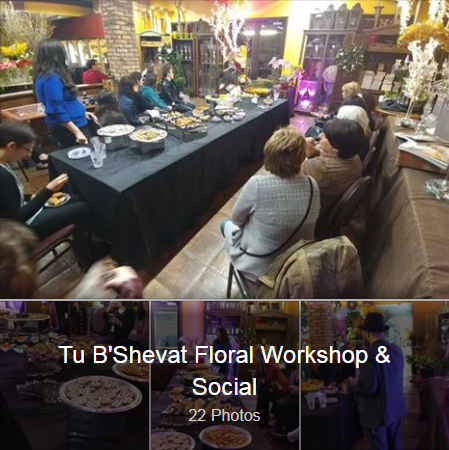 A wonderful evening was had on Tu B'Shvat at the River Oaks Plant House Floral Workshop and Social. Congrats Lisa Singer for winning the bouquet!
YJP Houston: So much going on! 1. FCYA met at the Museum this past Sunday for a morning of integration, here are some pics. 2. Emoji Shabbat this weekend for First Fridays. 3. Feb. 28 Purim Mystery Dinner has been set! Get tickets before they go up. Visit www.yjphouston.org for tickets and more events
PURIM: Get your tickets now for the March 1, Purim Under the Sea - with Mechanical Surfing! Featuring Multimedia Megillah Reading, Sushi & Dinner, Mechanical Surfboard Challenge, Purim Crafts, Bubbles and Activities! Tickets and complete Purim schedule with 5 schedule Megillah readings at www.chabaduptown.org/surf
---

How to Handle Unsolicited Advice (Even When You're Moses)
Did Moses have trouble delegating responsibility? Was he afraid to let others help him? more...
---
Shabbos Parshas Yisro
Friday, February 2
Candle Lighting at 5:42 pm
Services at 6:30 pm | RSVP for YJP Emoji Shabbat First Fridays
Shabbos, February 3
Chassidus at 9:00 am
Services at 10 am | Torah Reading of 10 Commandments
Followed by Shabbos Kiddush sponsored in memory of Sima Alegra bas Adela, a"h
Mincha at 5:40 pm
Maariv, Havdalla & Shabbos Ends at 6:38 pm
Living Torah
Sunday, February 4 - Shacharis at 8:30 am, Followed by the real BLT = Bagels, Lox & Tefillin
Tuesday, February 6 - Shacharis at 6:45 am
Thursday, February 8 - Shacharis at 6:45 am
Have a good Shabbos!
Rabbi Chaim & Chanie