This weekend officially kicks off the liturgical part of the High Holidays with Selichos on Saturday night (or AKA Sunday morning) at 1:15 am. We will kick off the High Holidays series of Selichos prayers, recited in preparation for the "Days of Awe" of Rosh Hashanah and Yom Kippur.
Elchonon Reizes is visiting Chabad of Uptown for Shabbos! Please come by and meet our CTeen director, Naomi Bier's fiancé. Shabbos day Kiddush is sponsored in their honor! (See below) Mazel tov!
---
Talking about CTeen, check out this awesome article by our CTeen leader, Nina Pfrenger! Way to go Nina!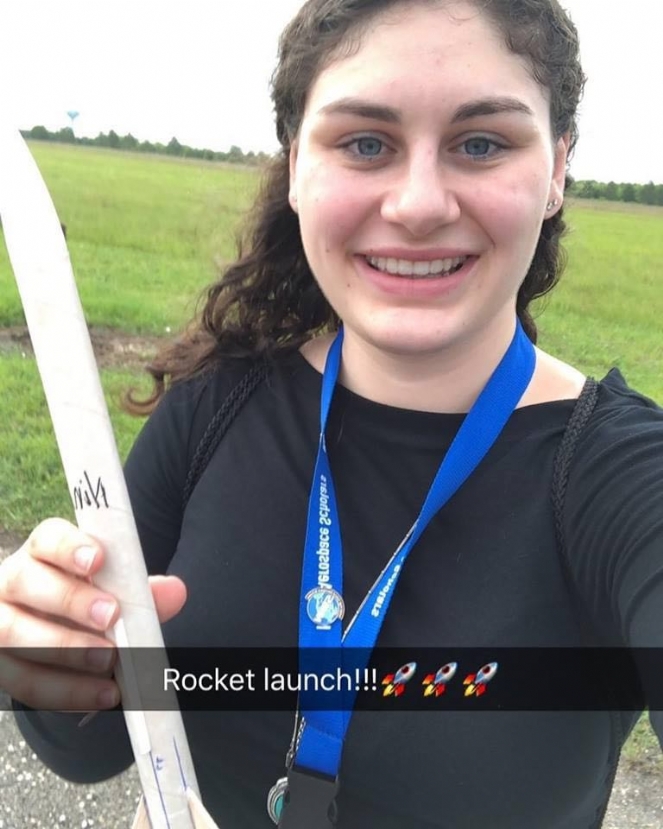 CTEEN IN OUTER SPACE - Hey y'all! My name is Nina Pfrenger and if you didn't already guess from the "y'all" I live in Houston, Texas and am currently a senior at a public high school. About a year and a half ago, at the 2017 Cteen Shabbaton, my journey to become more observant started. After the Shabbaton I took on dressing tznius, modestly, and Passover that same year I started keeping Shabbos. (Thanks to the amazing Lazaroff family for hosting me every week!) It wasn't long before I was keeping more and more mitzvot.
Throughout my junior year, I participated in an online course called NASA High School Aerospace Scholars (or HAS for short). It was through this program that during the summer I had an amazing opportunity to attend a week long onsite program at none other than "Houston, we have a problem's" NASA.
I heard about this program from a girl at my Chabad House who participated the year prior to me. She told me that they were extremely accommodating to letting her wear skirts, keep kosher, and keep Shabbos. As someone who wants to go into mechanical engineering this sounded like the best thing ever!
Read more and see what happens next, here!
---
Shabbos Selichos Parshas Ki Savo
Friday, August 31
Candle Lighting at 7:27 pm
Services at 7:30 pm | RSVP for Shabbat Dinner
Shabbos, September 1
Chassidus at 9:00 am
Services at 10 am
Followed by Shabbos Kiddush sponsored anonymously in honor of the engagement of Elchonon Reizes (who will be with us for Shabbos) and Naomi Bier
Mincha at 7:25 pm
Ethics of our Fathers, Ch. 3 & 4
Maariv, Havdalla & Shabbos Ends at 8:20 pm
Living Torah
Selichos at 1:15 am (Sunday early morning)
Sunday, September 2 - Shacharis at 8:30 am, Followed by the real BLT = Bagels, Lox & Tefillin
Monday, September 3 - Selichos & Shacharis at 6:45 am
Thursday, September 6 - Selichos & Shacharis at 6:45 am
Have a good Shabbos!
Rabbi Chaim & Chanie