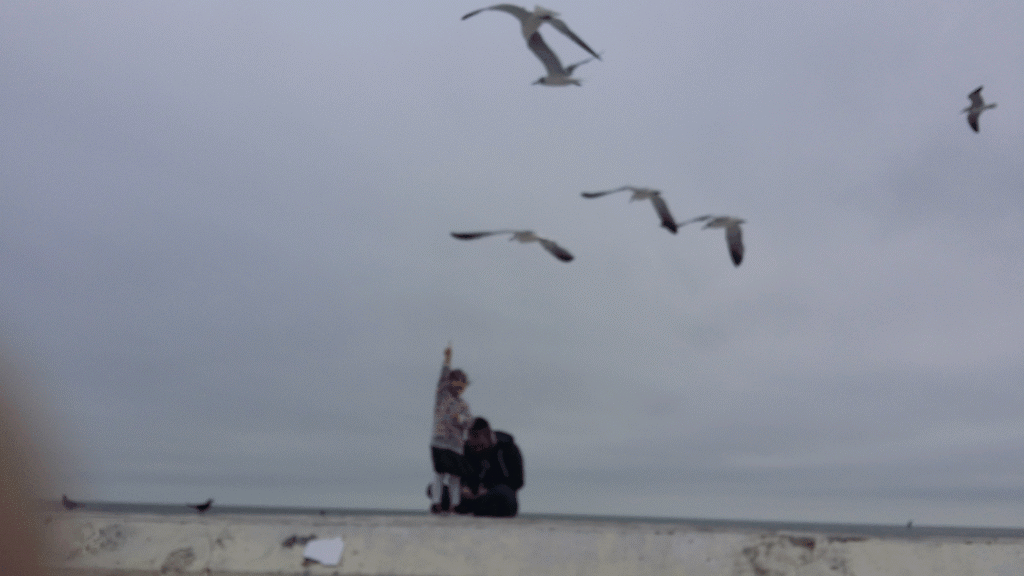 This past week of no school vacation, we managed to squeeze in a 36 hour trip in to visit Galveston - with no plan. Always the best of times just going with the flow and looking for all sorts of surprises - and best of all feeding the seagulls plucking right out of our hands!
UPCOMING EVENTS:
YJP Houston 1st Friday, 2019 - Invigorate Your New Year
Celebrate the 1st Shabbat of 2019 with other Young Jewish Professionals over Shabbat Dinner. FREE until Thursday, $18 after Use promo code: advance January 4, 2019 - Services 6:30 pm, Dinner at 7:30 pm RSVP at www.yjphouston.org/events/1stfriday2019
Ladies Dessert & Discussion
Ladies, of all ages, treat yourself to this fun and fast-paced panel presentation! Addressing the topic of Health in Body, Mind and Spirit. At Chabad of Uptown, January 10, 2019 - 7-8:30 pm www.chabadhouston.com/ladies
Mazel tov to Matt & Ady (Fisberg) Levine on the birth of a baby boy, Shimon (Kai Alexander)!
Mazel tov to Yossi & Karen (Nudelman) Abeshouse on the birth of a baby boy in Melbourne, Australia

PARSHA: Moses and the Burning Bush
G‑d met Moses in a burning bush, and requested that he become His messenger to take the Israelites out of Egypt. more…
Shabbos Parshas Shemos
Friday, December 28, Teves 20
Candle Lighting at 5:13 pm
Mincha Services at 5:15 pm
Study of Timeless lessons of the Rebbe - Basi Legani 5719
Kabbalat Shabbat Services at 6:30 pm
RSVP for Shabbat Dinner sponsored by Benny & Valerie Katz in honor of the Bnai Mitzvah Ariel & Lielle Katz
Shabbos, December 29, Teves 21
Chassidus at 9 am
Services at 10 am
Followed by Shabbos Kiddush sponsored by the Pfrenger Family in honor of Nina
Mincha at 5:15 pm
Shiur in Halachot
Maariv, Havdalla & Shabbos Ends at 6:10 pm
Living Torah
Sunday, December 30, Teves 22 - Shacharis at 8:30 am followed by the real BLT = Bagels, Lox & Tefillin sponsored in memory and marking the first yartzeit of Ruvim ben Pesach Klebanov, a"h.
Monday, December 31, Teves 16 - Shacharis at 6:45 am
Thursday, January 3, Teves 26 - Shacharis at 6:45 am
Have a good Shabbos!
Rabbi Chaim & Chanie