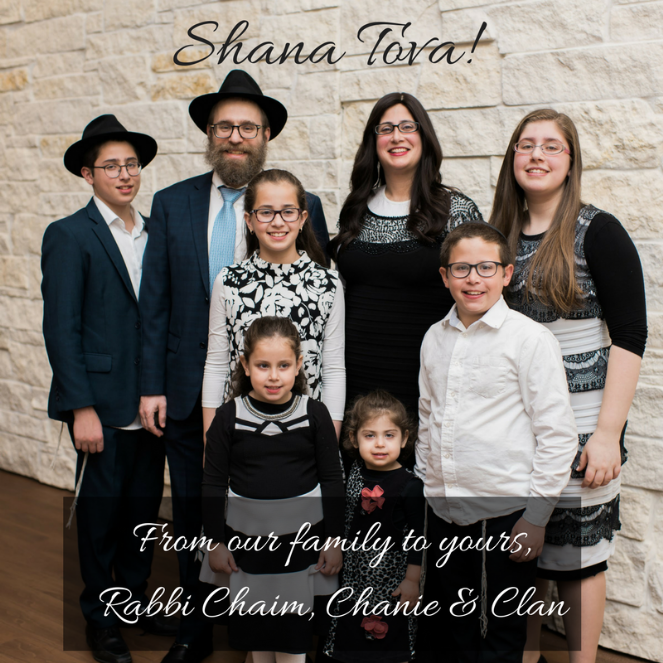 Dear Family and Friends that are all like Family,
We wish you a gmar chasima tova, may you be sealed for a good and sweet new year. May Hashem grant you all prosperity, health and wealth, materially, emotionally and spiritually.
Below you will find the schedule for Yom Kippur. May you have an easy and meaningful fast.
We would love to host you in our Uptown Sukkah! Please let us know if you intend to join us for:
---
For nearly 26 hours Jews everywhere "afflict their souls" and spend the day in synagogue, praying for forgiveness. more...
---

Can I believe in the power of prayer when, in my experience, it hasn't worked? more...
---

Shabbos Yom Kippur
Friday, September 29
Light Holiday Candles & Fast Begins 6:51pm
Kol Nidrei 6:50pm
~ Children's Program 6:45-8:45pm
Shabbat / Saturday, September 30
Morning Service 9:30am
~ Children's Program 11:00am-1:30pm
Yizkor Memorial Service 12:30pm
Mincha Afternoon Service 5:15pm
Neilah Closing Service 6:30pm
Havdala & Fast Ends 7:43pm
~ Break the Fast Light Buffet - RSVP
Sunday, October 1 - Day of "G-d's Name"
Shacharis at 8:30 am
Followed by the real BLT = Bagels, Lox & Tefillin
Sukkot & Simchat Torah
Holiday, Service & Candle Lighting Schedule >
Have a good Shabbos!
Rabbi Chaim & Chanie