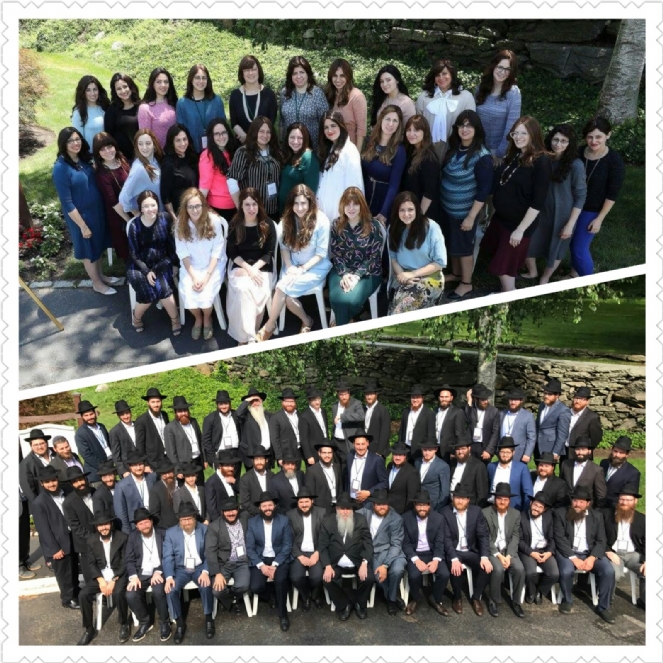 They say that is Houston there are ten months of Summer. And, then there is July & August. :)
Was wonderful, inspiring and sleepless to spend time together with fellow Chassidim, family and friends in NY for the Rebbe's yartzeit this past week. We also attended the International Chabad Young Professionals where 85 shluchim from around the globe gathered for inspiration and camaraderie. Chanie was on the planning committee and Rabbi Chaim was honored to give the keynote at the evening banquet and celebration.
All classes at Chabad resume this week, join us for one or all! :)
Next Shabbos is First Fridays - All American Shabbat for young professionals...
As we all settle in to the rythem of summer, we wish you a "gezunter zumer", may you have a healthy summer and Shabbat Shalom!
Rabbi Chaim & Chanie
---

The Four Gifts of the Yiddishe Mama
The lesson of Miriam's well is clear. The Yiddishe mama has a particular role to play in Jewish life. more...
---

Shabbos Parshas Chukas
Friday, June 30
Services at 7:30 pm
Candle Lighting at 8:08 pm
Shabbos, July 1
Chassidus at 9 am
Services at 10 am
Followed by Shabbos Kiddush & Farbrengen marking this past week's yartzeit of the Rebbe
Mincha at 8:05 pm
Maariv, Havdalla & Shabbos Ends at 9:07 pm
Living Torah
Sunday, July 2
Shacharis at 8:30 am
Followed by the real BLT = Bagels , Lox & Tefillin
Have a good Shabbos!
Rabbi Chaim & Chanie