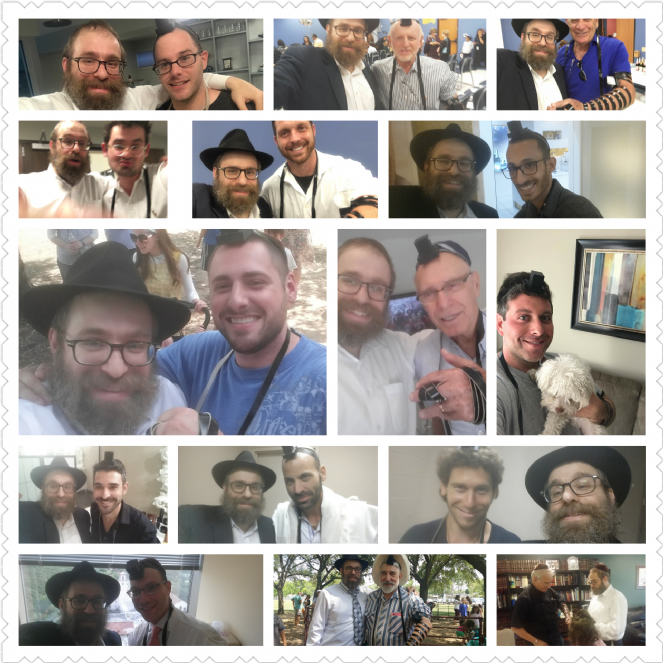 This week marks fifty years since the Six Day War and liberation of Jerusalem. At that time the Rebbe famously launched his signature Tefillin campaign to keep Israel safe. I have made a personal goal for these few weeks to get 50 people to wrap tefillin. So far we hit #27! Can you help me reach my goal? Shoot me an email and I will get you all wrapped up in under 5 minutes! :) You can track me on Facebook using hashtag #50tefillin
Shavuot is this week!
Shabbos Parshas Bamidbar
Friday, May 26
Services at 7:30 pm
Candle Lighting at 7:57 pm
Shabbos, May 27
Chassidus at 9:00 am
Services at 10 am
Followed by Shabbos Kiddush sponsored by Marc & EllenAnn Sands in honor of completing the year of Kaddish in memory of his father
Mincha at 8:00 pm
Maariv, Havdalla & Shabbos Ends at 8:55 pm
Living Torah
Sunday, May 28
Shacharis at 8:30 am
Followed by the real BLT - Bagel, Lox & Tefillin at 9 am
Shavuot Programs, Service & Candle Lighting Schedule
Tuesday, May 30
- 8:00 pm Shabbat Afternoon & Evening Holiday Services
- 7:59 pm Light Yom Tov Candles ( Blessings)
- 11:30 pm JEPShavuot! All Night Learn-A-Thon | APPLY TO PRESENT
Lineup of Torah talks by experts on many Jewish subjects!
THE VANISHING JEW IN ACADEMIA
Philip A. Ernst, Ph.D., Asst. Professor of Statistics, Rice University
PSALM 55 & SELF-LIBERATION
Ashley Stern, Emory University Class of 2019, Jewish Studies Major
QUANTUM PHYSICS, COGNITION & KABBALA
Jerald Simmons, MD, Triple board certified in Neurology, Sleep & Epilepsy
MICROBES & MENSCHEN - WHAT BACTERIA CAN TEACH US ABOUT TORAH
Naomi Bier, Ph.D. Candidate, The University of Texas Health Science Center at Houston
WHO NEEDS GOALKEEPER GLOVES WHEN YOU HAVE THE TORAH
Michael Lisch, Former Houston Dynamos Goalkeeper
FITNESS & TORAH
Rachel Graff, Ph.D. Candidate, Dept. of Health and Human Performance, University of Houston
SHAVUOT & AHUVOT: TORAH & LOVE
Chanie Lazaroff, Co-Director Chabad of Uptown
Wednesday, May 31
- 10:00 am Morning Services (Shacharit)
* 11am-1pm Special childrens' service w/ games, activities and more!
- 11:30 am Reading of Ten Commandments & Party
followed by 1 pm dairy kiddush & ice cream party!
- 8:00 pm Mincha & Maariv Holiday Services
- After 8:58 pm* Light Yom Tov Candles ( Blessings )
* From a pre-existing flame.

Thursday, June 1
- 10:00 am Morning Services (Shacharit)
- 11:45 am approx. Yizkor Memorial Service
- 8:00 pm Mincha & Maariv Services
- 8:59 pm Yom Tov Ends
Have a good Shabbos & Yom Tov!
Rabbi Chaim & Chanie