#JackItUp What a jacked up Simchas Torah (& month)! It is customary to declare ויעקב הלך לדרכו - Hit the road, Jack! - at the conclusion of the holiday marathon. Hashem intended me to do it well, greeting me with a flat tire while loading Chaya into the car for the airport, seeing her back off to high school in Albany... #ubertotherescue #fixingflats #jackthecarup #jacktheyearup #gettingjacked
Mendel is off to Yeshivah in New Haven on Sunday!
---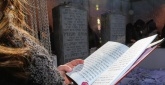 TUES-WED, DEC 13-14: Women's Journey of the Souls: Join Rebbetzin Chanie for a special, one evening / two day trip to NY, for a quick, uplifting and inspirational visit to the Rebbe's Ohel and Crown Heights, Brooklyn. Contact Chanie for flight, travel and accommodation information.
---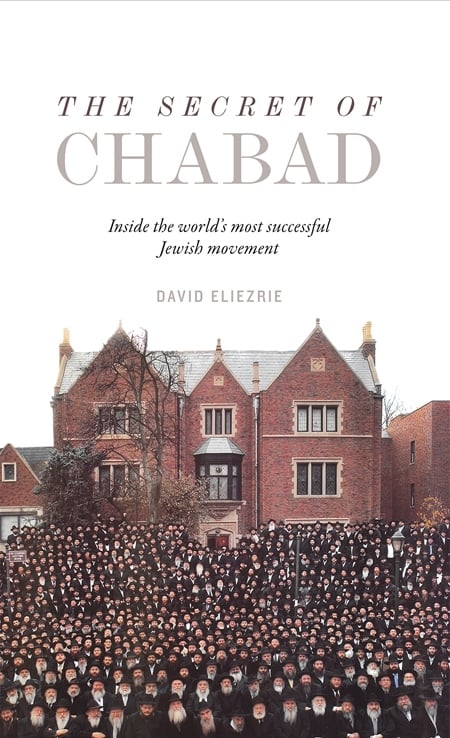 The ERJCC Book Fair will be featuring Rabbi David Eliezrie and his powerful book, "The Secret of Chabad: Inside the World's Most Successful Jewish Movement" on Sunday, Nov. 6, 7:30 pm. Get tickets here.
The Chabad Lubavitch movement has had unparalleled success. Rabbi David Eliezrie depicts events, philosophies and personalities contributing to this worldwide phenomenon. His unique style weaves together narrative and fact, history and philosophical insight, interviews and personal recollection. He merges an insider's perspective of a Chabad shaliach with storytelling flair of a prolific writer.
---
Mazal tov to Yonni & Noa Iolin Deutsch on the birth of a baby boy!! May we only share smachot!
---
The weekly Torah reading is what defines the Jewish week, serving as the guide and point of reference for the week's events, deeds and decisions; Rabbi Schneur Zalman of Liadi called this "living with the times." Hence the theme and tone of this week is one of beginning and renewal, as we launch into yet another cycle of Torah life. The Rebbes of Chabad would say: "As one establishes oneself on Shabbat Bereishit, so goes the rest of the year." Link: Beginnings
---
Shabbos Mevarchim, Parshas Bereishis
Friday, October 28
Services at 6:30 pm
Candle Lighting at 6:20 pm
Shabbos, October 29
Shabbos Mevarchim Tehillim at 8:30 am
Services at 10 am
Followed by Shabbos Mevarchim Kiddush & Farbrengen
Mincha at 6:20 pm
Maariv, Havdalla & Shabbos Ends at 7:13 pm
Living Torah
Sunday, October 30
Shacharis at 8:30 am
The real BLT= Bagels, Lox & Tefillin at 9 am
Tuesday, Nov. 1 - Rosh Chodesh MarCheshvan
Shacharis at 6:45 am
Followed by 8 am Rosh Chodesh Breakfast (with Uptown radishes! :)), sponsored by the Melnik family
Have a good Shabbos!
Rabbi Chaim & Chanie