Early Monday night, I made a Facebok entry: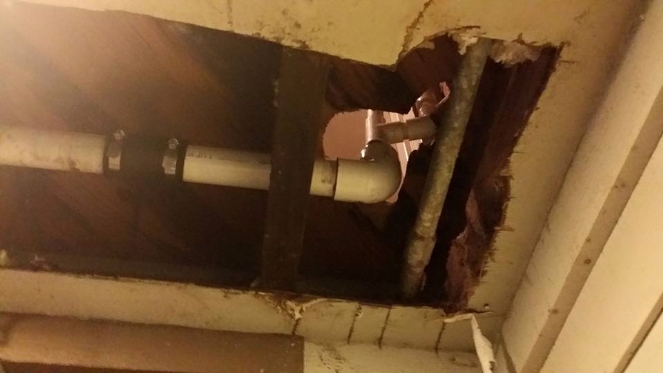 Flooding. That would be the way to describe Shavuos at Uptown. Flooding crowd for learning. Flooding crowd for 10 commandments. Flooding outside in Houston. But, best of all.... flooding pipes with a broken line. No water in our kitchen for two days and $900 plumbing repair later (+ unknown carpentry) we are getting back to normal. Flood the world with kindness. www.chabaduptown.org/donate —
feeling wet.
Little did we realize that Houston was in for a flood of historic proportions. Waking up to realize the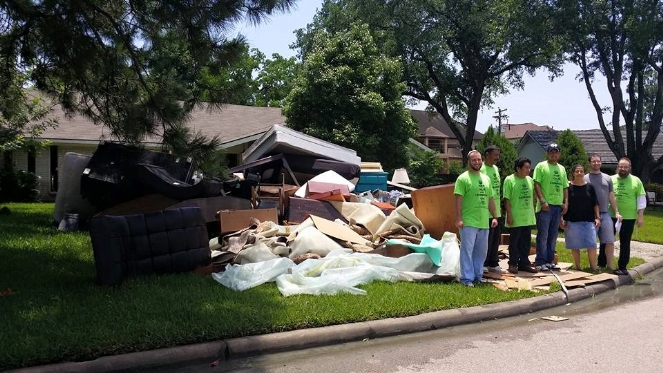 extent of the devestation on early Tuesday morning, it became obvious that our Chabad of Uptown floods was only a drop in the ocean of devastating floods of destruction and heartwarming floods of kindness that would follow.
Tuesday passed with waters receding and reaching out to our Houston friends to see how they fared.
By Wednesday, when I encountered Daniel Agranov, consul general of Israel, looking for help to clear his home of damaged contents, it became obvious that there was a lot of work to do.
#TeamUptown sprang into action with an amazing group of YJP and community volunteers that helped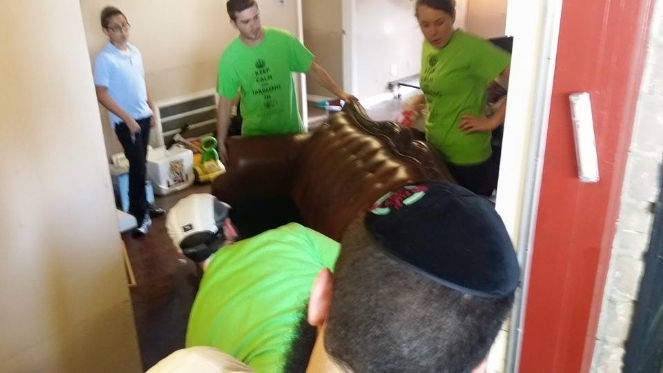 deliver meals and laundry bags to other volunteers to wash, help remove heavy and light furniture and lend a hand wherever else they can.
The harrowing news of the missing senior couple began to surface, and the family asked us to spread the word to pray for the search team looking for Jack Alter, Yaakov ben Shmuel. The funeral for Shirley Alter has been confirmed for Sunday.
The sun has set on another day, yet there is so much more work to do.
If you would like to volunteer tomorrow or Sunday and join a team to help with the cleanup effort, please let us know!
You can donate to the Chabad of Houston Storm Relief Effort at www.chabadhouston.com/donate
You can assist in the repairs of our Shavuos floods that has made some pretty costly damage at www.chabaduptown.org/donate
---
YJP CORNER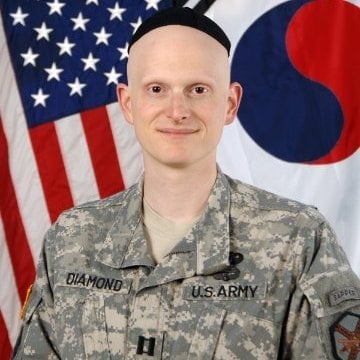 On Wednesday, June 3, our weekly dinner, class & social for young professionals will get the opportunity to hear from an amazing guest speaker, Captain Benjamin Diamond. We will hear experiences of his being a religious Jew in the US Army, stationed in Korea. Don't miss it!
Next Shabbos, June 5, is First Fridays of June! We will dedicate the dinner to learn about the plight of the hungry children in Ukraine because of the unrest happening there. Join Facebook event here and RSVP at www.chabaduptown.org/shabbatdinner#feedukrainekids
---

Three more...
---
THIS WEEK'S SCHEDULE:
Shabbos Parshas Naso
Friday, May 29
Services at 7:30 pm
Candle Lighting at 7:58 pm
Shabbos, May 30
Chassidus at 9 am
Services at 10 am
Followed by Shabbos Kiddush
Mincha at 8:00 pm
Ethics of our Fathers, Chapter 1
Maariv, Havdalla & Shabbos Ends at 8:57 pm
Living Torah
Sunday, May 31
Shacharis at 8:30 am
BLT = Bagels, Lox & Tefillin at 9 am
Tuesday, June 2
Parshas Beha'alosecha class at noon
JLI Judaism Decoded class at 7:30 pm
Wednesday, June 3
YJP Guest Speaker US Army Captain Ben Diamond at 8:00 pm
Thursday, June 4
Lunch & Learn Tanya class at noon
Evening Tanya class at 8 pm