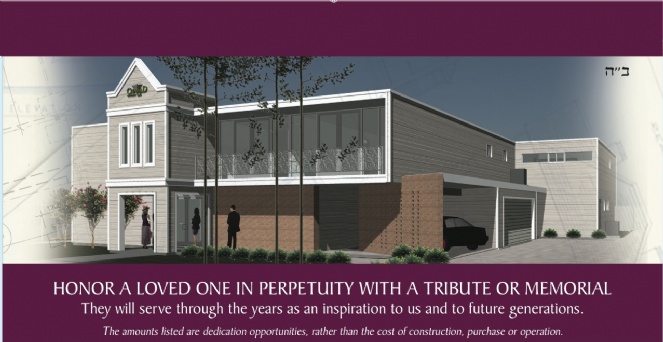 MAZAL TOV! After a long arduous process, we have finally succeeded to receive the tax-funded City of Houston permitting department's go ahead to expand Chabad of Uptown with a new shul and social hall! Look for the information in the coming weeks as we plan our groundbreaking event! Want to join the revolution? Contact us!
---
There so much coming up, where to begin?
OK, by order of date:
TUES. APR. 28: NEW JLI 6 week course: Judaism Decoded: The Origins and Evolution of Jewish Tradition.
Judaism Decoded sheds light on the mysteries surrounding biblical interpretation. How do we know our interpretation is true? If it is true, why is it subject to differences of opinion? And with so many interpretations to choose from, how do we know which one reflects its original intent?
WED. APR. 29: Challah Bake Volunteer with Seniors at "The Hampton"
YJP will head to the Brookdale Galleria (formerly The Hampton) to make challah with seniors! Make their (and your) day and put a smile on everyone's faces!
FRI. MAY 1: "Cinco de Mayo" First Fridays Shabbat Dinner.
Come celebrate Cinco De Mayo with other Young Jewish Professionals at this month's Mexican Style First Friday Shabbat Dinner & Cocktails. Always the best party in town. Expect refreshing, specialty margaritas.
WED. MAY 6: AFRICAN BEATS Lag B'omer - YOUNG PROS
Join other young professionals around the Chabad of Uptown signature fire-pit while jammin to African Beats with an all you can eat BBQ, refreshing beer, and an authentic African Signature Cocktail.
THURS. MAY 7: Houston Community Lag BaOmer Celebration at Torah Day School of Houston
Enjoy Music, Pizza, Rides, Raffle, Balloons, Prizes & Tons of Fun!!!
---
May 23 - This year for our Shavuos all night learning we are doing something different! We invite the community to share a 10-20 minute Torah thought, especially if it is something they are passionate about. Would you consider preparing and sharing? If yes, please send me your subject ASAP for consideration so we can put together the program!
May 24 - SAVE THE DATE: Shavuot SUNDAE SUNDAY - 10 Commandments topped with ice cream! www.chabaduptown.org/shavuotschedule
---
The Chabad of Uptown community sends our sincere condolences to Sheva Gralnik on the passing of her grandfather in California.
---

How I Came to Want to Live in Israel
We were enjoying a lovely life in Maryland. So what did we do? We uprooted our family and moved to Israel! more...
---
Shabbos Parshas Tzaria-Metzora
Friday, April 24
Services at 7:30 pm
Candle Lighting at 7:36 pm
Shabbos, April 25
Chassidus at 9 am
Services at 10 am
Followed by Shabbos Kiddush
Mincha at 7:35 pm
Avos Chapter 2
Maariv, Havdalla & Shabbos Ends at 8:33 pm
Living Torah
Sunday, April 26
Shacharis at 8:30 am
The real BLT = Bagels, Lox & Tefillin at 9 am
Have a good Shabbos!
Rabbi Chaim & Chanie