This Shabbos is First Fridays for Young Professionals! Matt & Yael Trusch will join us for a fantastic celebration! (Facebook Event). RSVP at www.chabaduptown.org/shabbatdinner
Only in NYC! The Cabbie from LGA tells us among many amazing stories: "I once had a major accident in Harlem 20 years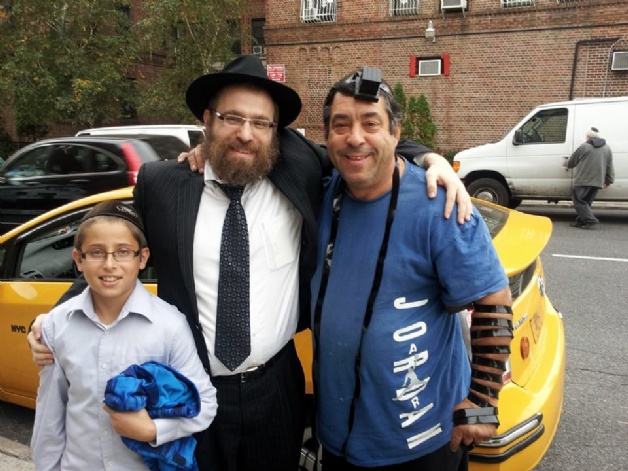 ago when it was real bad. Some guys came over and asked if they can help. Before I knew it they robbed me of everything. The passengers were knocked out unconscious in the backseat. They robbed them too and even ripped out their golden teeth with knives. Thank G-d the city is not like that anymore. I'm not religious but I'm a proud Jew"! Mendel inspired us to get him wrapped up, he was excited to do so for first time in years! The Harlem thieves showed NYC old days Harlem stop and frisk Mendel showed Chabad love and caring. #themissionneverstops #kinus
Watch the Live Broadcast (and see if you can find me dancing among 5,500 people :)) "Kinus" = Conference of Chabad-Lubavitch Emissaries Banquet on Sunday, Nov. 3, 5 pm Houston time atwww.chabaduptown.org/kinus.
Follow updates of the kinus on twitter with hashtag #kinus!

PARSHA: Constantly Recovering - Toldot
We view our disease as having its own personality, an internal addict that values selfishness and gratification. It is the older twin, big and strong, a hunter and an outlaw. more...
Shabbos Mevarchim Parshas Toldot
Friday, November 1
Services at 6:30 pm
First Fridays for Young Professionals at 7:30! RSVP
Candle Lighting at 6:18 pm
Shabbos, November 2
Shabbos Mevarchim Tehillim at 8:30 am
Services at 10 am
Mincha at 6:20 pm
Maariv, Havdalla and Shabbos Ends at 7:11 pm
Living Torah
Have a good Shabbos!
Rabbi Chaim & Chanie