We are lucky to have Chanie's sister, Mushkie & Yossi Bendet visiting this weekend! It is not too late to join the special Tu Beshvat Community Shabbos dinner, as we celebrate the New Year for Trees with guest Rabbi Yossi Bendet! www.chabaduptown.org/shabbatdinner - Join on Facebook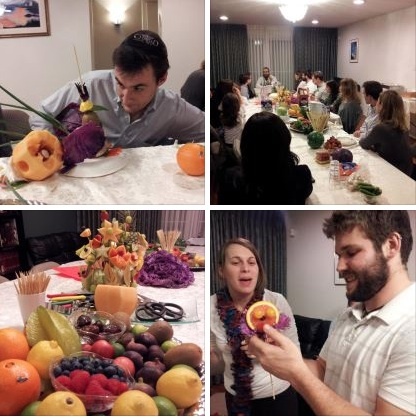 Mazel tov to Rabbi Chaim's sister Devorah Leah and Mordechai Loksen of NY upon the birth of a baby boy!
We had a great workshop for Young Professionals in preparation for Tu Beshvat with an edible arrangements workshop presentation by Chanie. Everyone came up with their own amazing creations!
Chanie will be heading to NY (with the girls) for the annual conference of Chabad Rebbetzins where all the "binders full of women" will meet. Join us next Shabbos for our February "First Fridays" - Rabbi-Needs-help-in-the-kitchen Shabbos! On Facebook here!
Volunteers are needed to visit with seniors as part of our Loaves of Love program! Please let us know if you are available to make a difference is a senior's life! Sign up at www.chabaduptown.org/lol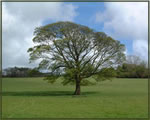 Tu B'Shevat, the 15th of Shevat on the Jewish calendar, is the day that marks the beginning of a "new year" for trees. more...
---

To Be a Leader of the Jewish People
There is no one Torah model of leadership. We are each called on to fill a number of roles. more...
---
Shabbos Tu B'Shevat, Parshas Beshalach
Friday, January 25
Services at 6:30 pm
Candle Lighting at 5:34 pm
Shabbos, January 26
Preprayer Kabbala Study at 9 am
Services at 10 am
Followed by Shabbos Kiddush sponsored by:
Dr. Alan & Chagit Croock in honor of moving closer to Chabad of Utown neighborhood & moving closer to making Aliyah to Israel, b'ezrat Hashem
Bernard & Marilyn Mendoza, in commemoration of his father's upcoming yartzeit, Yehudah ben Mordechai, o.b.m.

Mincha at 5:34 pm
Maariv, Havdalla & Shabbos Ends at 6:32 pm
Living Torah
Sunday, January 27
Shacharis ay 8:30 am
BLT = Bagels, Lox & Tefillin at 9 am
Have a good Shabbos!
Rabbi Chaim & Chanie