~ While all the stores and offices were closed this past week, we took the kids to spend a few days in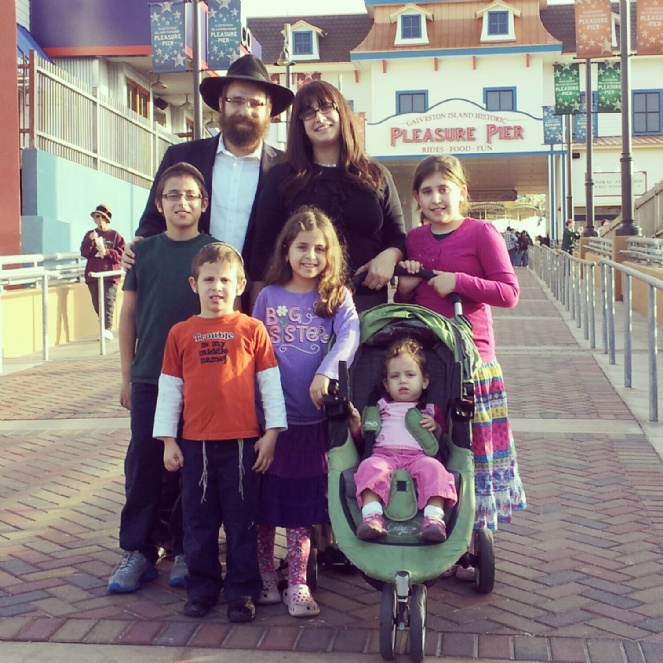 Galveston. Thankfully we enjoyed the new pier and playing in the beach sand before it got too cold. We also did the regular things, like riding a family Surrey visiting the flight museum and racing around the go kart track... We had a very nice time, making many wonderful memories.
~ Last week's Jewish Herald Voice ran my column "Beyond Guns and Mental Health Services". You can read it here. Feel free to leave your comments and thoughts as well...
~ Upcoming: First Fridays for Young Professionals, next Friday, Jan. 4! Start 2013 off right!

Faith and Resentment - Vayechi
PARSHAH: Not only did he have no desire for revenge, he would not even concede that his brothers had actually succeeded in doing anything to him for which he should feel wronged... more...
~ We are so thankful to have so many amazing friends who have contributed towards our year end campaign!
As an organization Chabad has grown in size and impact. Our plans for growth continue into 2013, especially with serious plans for our building expansion. As the year draws to a close please challenge yourself to grow in your giving.
Dig deep and join our End of Year Campaign!
There are many methods to contributing year end, all of which can benefit you on your tax return. Certain tax credits will expire on 12/31/12 and not be available in 2013! Remember that donations to Chabad of Uptown are 100% tax deductive (speak to your accountant to see how this will benefit you on your return).
Here are some methods of giving that you should consider at year end: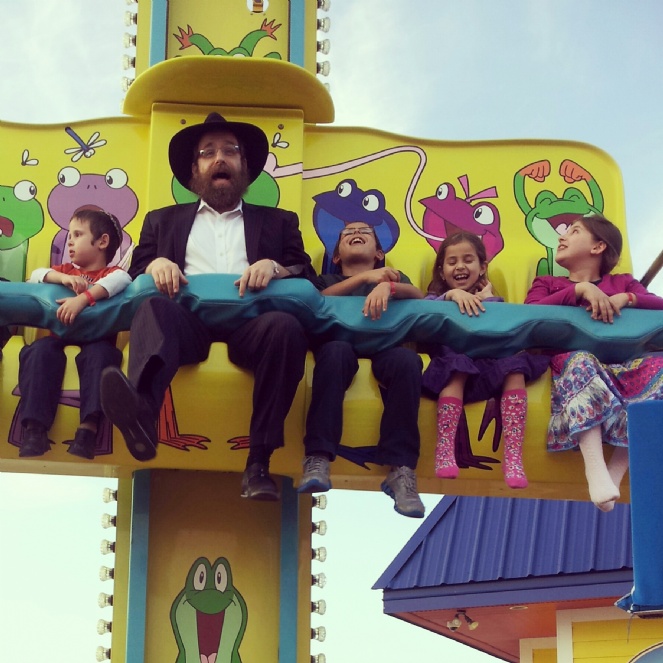 Auto Donation - If you are planning to purchase a new vehicle in the next few months donating it to Chabad can bring you a greater value on your tax return. Your tax donation value would be evaluated based on www.KBB.com while selling it on the open market may bring you 30-40% of that value.
Real Estate Donation - You may have real estate that has depreciated in value. You can get the full appraised value for that real estate even if you couldn't sell it for that amount.
Appreciated Stock - Due to the shifts in the market over the past year you may have appreciated stock. Donating (transferring) the appreciated stock directly to Chabad helps you avoid capital gains tax while getting you a donation credit at 100% of the stock value.
AHHH!
We need your help!
There are only 4 days left until the end of the year. Please consider Chabad of Uptown for your end-of-year donations.
THANK YOU to all who have already contributed. Please visit http://www.chabaduptown.org/donate
Cash (or check or credit card) - Of course good old fashion donations via check, credit card or wire transfer to Chabad all can benefit you on your tax return. Speak to your tax advisor to see exactly how your contribution can benefit you. Donations to Chabad can be made via our our website, www.chabadupown.org/donate Paypal or via mail. Feel free to email or call if you need more information.
Airline Miles - Donating airline miles or AMEX award miles or similar award programs is now considered a charitable contribution eligible to be deducted on your taxes. For this or for information on any other contribution please contact me by replying to this email.
The real value of your contribution is above and beyond the cash value as your dollars are directed to helping us achieve our mission to inspire every Jew regardless of affiliation or background and to provide opportunities for Jewish education and experience.
May you and yours be blessed with material success in the New Year and blessings for health and nachas.
Rabbi Chaim and Chanie
Shabbos Parshas Vayechi
Friday, December 28
Services at 6:30 pm
Candle Lighting at 5:12 pm
Shabbos, December 29
PrePrayer Kabbala Study at 9 am
Services at 10 am
Followed by Kiddush
Mincha at 5:15 pm
Maariv, Havdalla & Shabbos Ends at 6:12 pm
Living Torah
Sunday, December 30
Shacharis at 8:30 am
BLT = Bagels, Lox & Tefillin at 9:00 am
**********************************
Rabbi Chaim & Chanie
Chabad of Uptown
4311 Bettis Drive, Houston, TX 77027
713-419-3960 | www.chabaduptown.org
***********************************