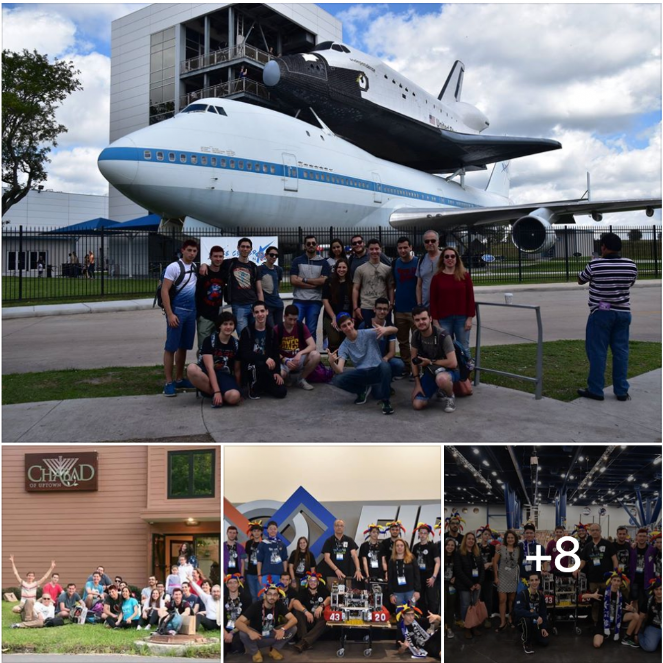 Typical Chanie moment, as reported by Chabad.org/news:
When a third Israeli team of 18 from Petach Tikvah (their photos) called that afternoon, Chanie Galperin Lazaroff heard her husband [Rabbi Chaim] say he wasn't sure that they could handle additional guests." [to Dimona and Holon] 'Call them back!" she said. " 'They have to come. We have enough food.'
After the rabbi extended the offer, she started getting out more potatoes, more chicken—more of everything. "I thought you had enough," countered the rabbi. "I do," replied his wife. "I just have to make it." Read the entire article here >
---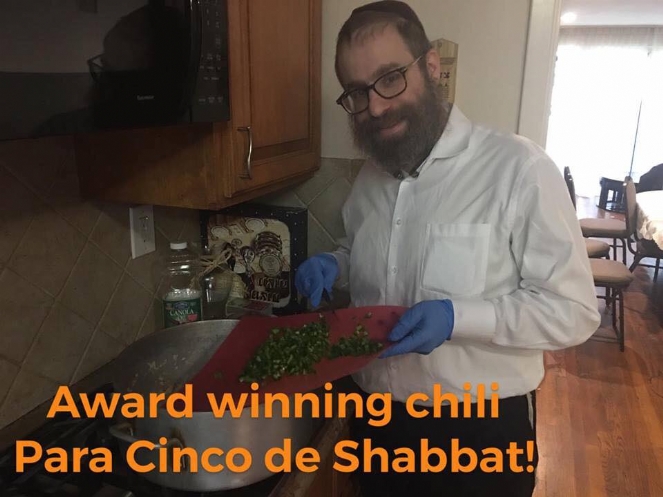 Come try some award winning chili many other delicacies is this month's Mexican themed, First Fridays for Young Professionals, Cinco de Shabbat!
We have enough for all of y'all, but if you register tonight, before it's gonna cost you! RSVP here using promo code "advance".
---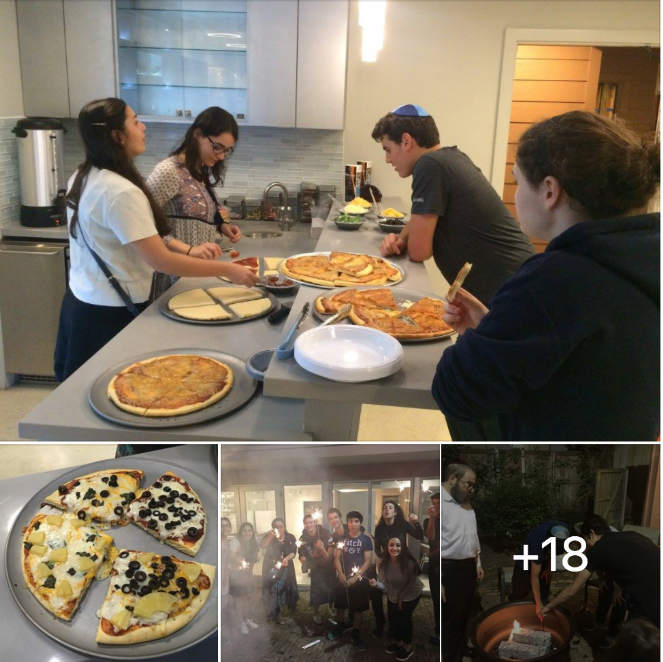 23,544. . 23,544! Is that not enough already?! That's 97 - NINETY SEVEN - more than last year! - There is a relative disconnect between Americans and Israelis when it comes to Yom Hazikaron. Perhaps it is because Yom Hazikaron is something very personal to Israelis, where everyone has family or knows someone killed among the 23,544 who sacrificed their lives for being Jewish and Israel? I am not sure.
What is your opinion why this is? What can we do about it?
David Nesenoff spoke and taught this Shabbat so passionately at Chabad of Uptown about the land of Israel and the Tzahal. If you weren't there, you missed something special. We couldn't get enough of him! A wonderful time was had at Sat. night with the CTeen group!
Luckily, you can still learn more... I strongly encourage everyone, Americans or Israelis, especially the millennials, to join the Survival of a Nation - New Uptown 6 week course. You will learn so much, and will gain an even greater appreciation for Israel.
---

Next weekend is Lag B'omer!!
* Sat. May 13: Fire & Ice Lag B'omer - a YJP Houston experience (for Young Professionals)
* Sun. May 14: Community Lag B'omer at Godwin Park
---
Shabbos Parshas Acharei-Kedoshim
Friday, May 5
Services at 7:30 pm
Candle Lighting at 7:44 pm | RSVP for Cinco de Shabbat YJP First Fridays
Shabbos, May 6
Chassidus at 9:00 am
Services at 10 am
Followed by Shabbos kiddush
Mincha at 7:45 pm
Maariv, Havdalla & Shabbos Ends at 8:40 pm
Living Torah
Sunday, May 7
Shacharis at 8:30 am
The real BLT = Bagels, Lox & Tefillin at 9 am
Have a good Shabbos!
Rabbi Chaim & Chanie